Committed to providing accessible learning and qualifications allowing proof of knowledge & skill in a manner that supports industry and aligns with the ongoing professional development of the modern day.
MOT ANNUAL ASSESSMENT
Sign up to receive alerts
Fill in your details below and be the first to know when the MOT Annual Assessment is available through MITA.
TESTIMONIALS
Listening to our students
"I can't recommend MITA enough! The courses are top-notch, the instructors are experts in their fields, and the flexibility of online learning fits perfectly with my work life. It's been a welcome change for my personal and professional development. If you're looking for an exceptional online qualification platform, look no further than MITA."

E. Morgan

MOT Business Owner & Tester
"I've been taking the MOT annual assessment for the last 6 years now and it never gets any better. The questions are poorly worded and the answers just test our ability to read, and do not test our professional knowledge. The MITA exam is so much different to the others I have taken though. Better questions and a system that allows me to customise the appearance and readability taking all the anxiety and stress out of the equation. Really well done MITA!"

P. Brown

MOT Tester & Site Manager
"MITA has exceeded my expectations as an online qualification platform. The course selection, expert instructors, and user-friendly interface have made it an exceptional learning experience. I highly recommend MITA to anyone looking to enhance their skills and knowledge online."

S. Anderson

Site Manager
"Discovering MITA has been a game-changer for me. The diverse course selection, expert instructors, and flexible learning options have exceeded my expectations. The platform's flexibility allows me to learn at my own pace, fitting seamlessly into my busy schedule. Thanks to this platform, I've gained invaluable skills and knowledge that have opened doors I never thought possible. I highly recommend it to anyone seeking a transformative educational experience."

O. Bennett

MOT Tester & Technician
"Thanks for the great service and the mock exam as it did help me with a few questions in the real exam. I just thought I would share my annoyance in that I took my exam at home on a Sunday as it says no cheating whereas 3 testers at my site sat at work in an office and took their tests together. Is there any way tests could be taken and the webcam on so it can verify it's the correct person taking the test and no cheating occurs? When I complained I was swiftly told if I value my job to keep quiet. It really is disheartening that in this day and age, a system for driving up test quality is still being abused. Thanks for letting me rant I feel better already."

J. Kitts

MOT Tester
"Finally! An exam supplier that actually takes the learners needs into account. Such a user-friendly system that just worked as it needed to."

L. Hustings

MOT Tester
E-PROCTORING
Why choose MITA?

No travel = less CO 2
MITA utilises industry leading technology to deliver the same classroom based qualifications online – reducing travel; costs and your carbon footprint.

Multi-device friendly
All of our courses and qualifications can be delivered on any device with an active internet connection, including PCs, tablets and smartphones.

Education, anywhere
Our industry-leading technology means our qualifications are accessible anywhere, anytime. Education has never been so easily accessible.

Accessibility built-in
Accessibility is one of the core principles at MITA. All our qualifications have been designed around the learners needs, not the teacher.
REVIEWS
What our customers think
Excellent and super easy system for taking the annual assessment. All the accessibility options made it so simple to read the questions.
MOT Tester & Technician
Thanks for a great service and the mock exam as it did help me with a few questions in the real exam. Great place for up to date training for all MOT testers and full support for all assessments.
MOT Tester & Technician
Great asset to MOT testers to keep all their training in one place. Monthly training and end of year exam in easy to use bite size courses. Barry is great and always on hand to help.
MOT Tester & Technician

Multi-Industry Training Awards
Here at MITA, we are committed to making learning and qualifications more accessible and user-friendly.
We are committed to revolutionising the way people learn and acquire skills by providing a comprehensive and diverse range of online courses. Our mission is to bridge the gap between traditional education and the rapidly evolving demands of the modern world, making lifelong learning a seamless and rewarding journey for everyone.

We strive to deliver excellence in education through our team of expert instructors, who are carefully selected for their deep knowledge, practical experience, and passion for teaching. By offering engaging and interactive learning experiences, we aim to inspire and motivate learners to actively pursue their educational goals.

Equity and accessibility are at the core of our mission. We believe that education should know no boundaries, and we are dedicated to breaking down barriers by providing affordable and flexible learning opportunities. Through our user-friendly platform and innovative learning tools, we aim to empower learners of all backgrounds to shape their own educational path.

Continuous improvement is ingrained in our mission. We are committed to staying at the forefront of educational technology and pedagogical advancements, constantly enhancing our platform and expanding our course offerings. By embracing innovation and adapting to the ever-changing needs of learners, we ensure that MITA remains a leader in the industry.

Our ultimate mission is to make a positive impact on individuals and society as a whole. We believe that by equipping learners with valuable skills and knowledge, we contribute to their personal growth, career advancement, and overall well-being.

Through our commitment to excellence, accessibility, and innovation, we aspire to empower individuals to thrive in a rapidly evolving world and make a meaningful difference in their lives and workplaces.
The building blocks of learning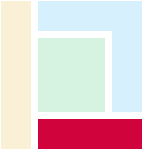 Foundation
The foundations of learning include Attention & Self Regulation; Emotions; Behaviour and Self Perception.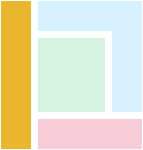 Memory
The ability to retain information and perform automatic cognitive tasks, particularly when measured under pressure to maintain focus.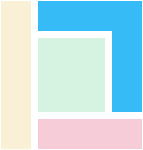 Accessible
Education should be accessible and inclusive to all, including those with visual; auditory; physical or learning disabilities.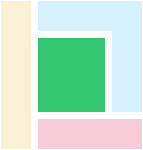 Conceptual
This involves utilising Language; Images and Strategies to help deliver better information input and retention.